Wear Red, White and Blue this Friday!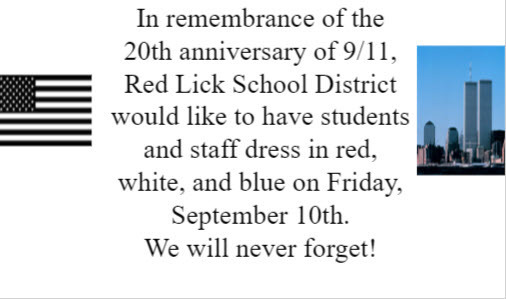 Grandparent's Breakfast previously scheduled for September 13, will be postponed until a later date. Our first priority is the health of our students and their families. We will keep you posted when we can reschedule this fun event.

The 5th grade Science class observed the ability of 3 brands of cups to see how well they maintained the temperature of water. After 4 hours, the results are as follows. RTIC - Starting water temperature - 170.6 degrees Ending water temperature - 113 degrees Change of 57.6 degrees Yeti - Starting water temperature - 168.8 degrees Ending water temperature - 111.1 degrees Change of 57.6 degrees Ozark Trail - Starting water temperature - 174.2 degrees Ending water temperature - 111.2 degrees Change of 63 degrees #TheHerd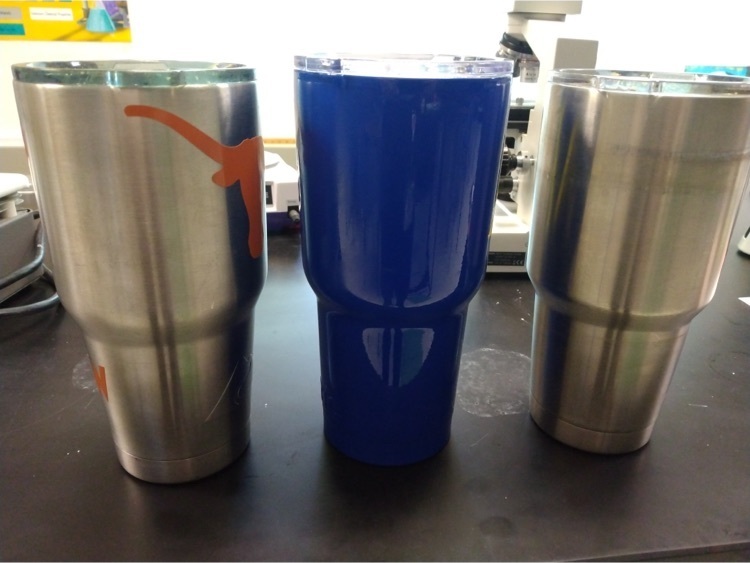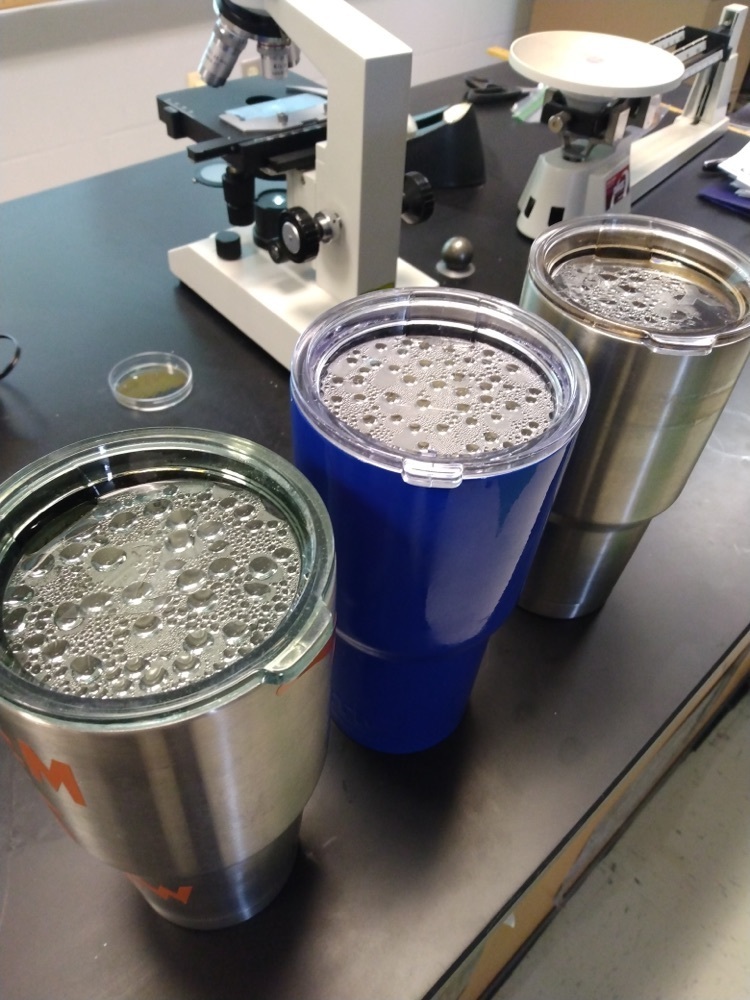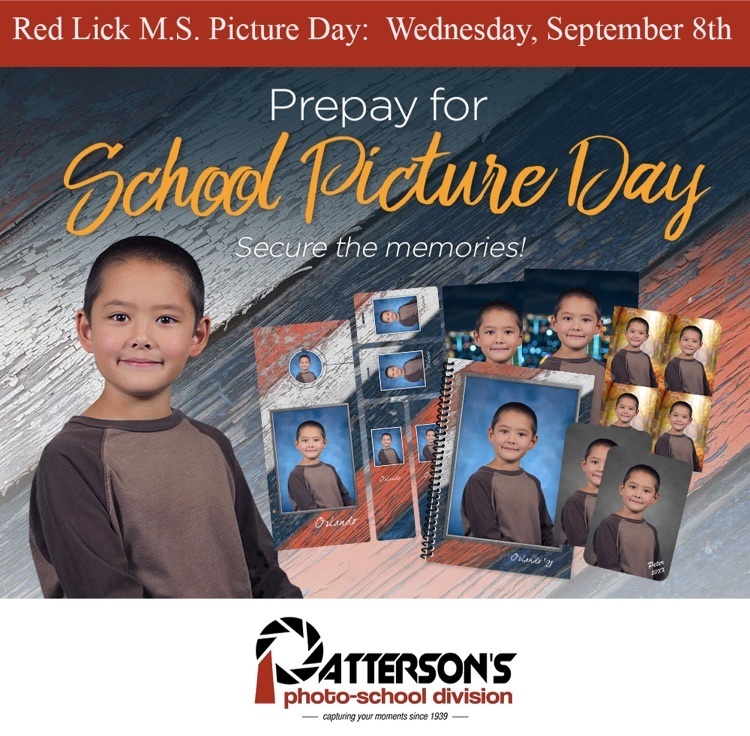 Thursday's volleyball game against North Heights has been changed from 4:30pm to 5pm. 7B will begin at this time, followed by the other games.

The inaugural Red Lick baseball games didn't go as we had hoped but it was a fun time watching our kids play. Thank you to all who came out and supported our Mustangs yesterday afternoon. #TheHerd

#bookfacefriday #mustangsread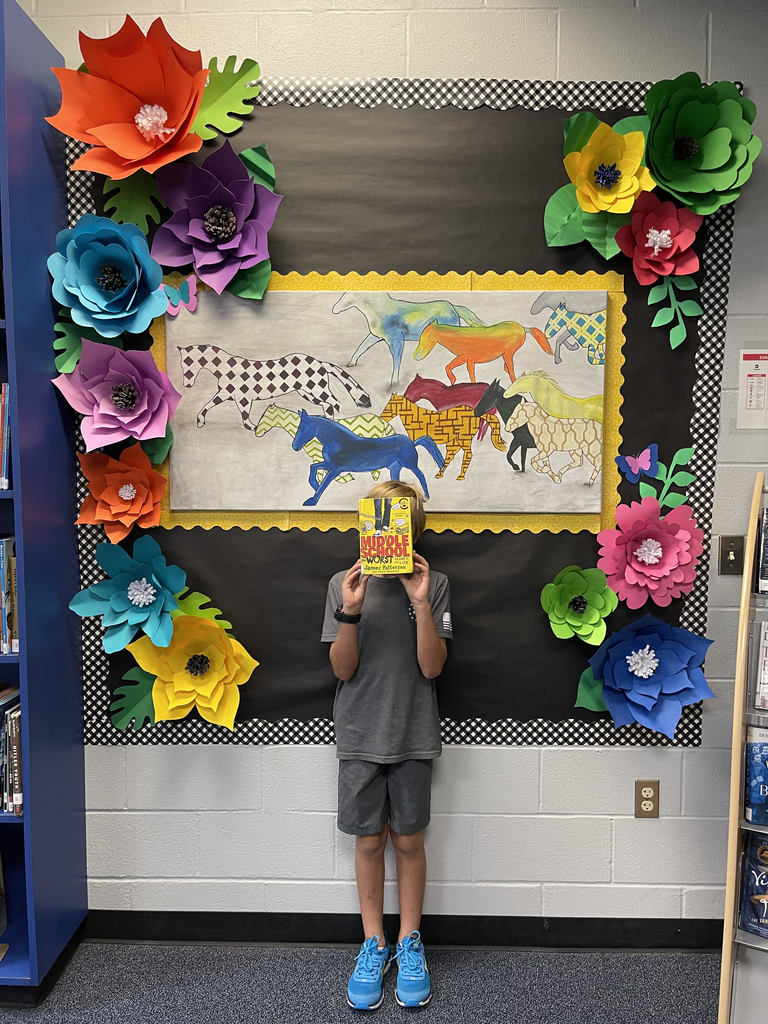 Red Lick Mustangs inaugural baseball game is Monday, August 30 at Spring Lake Park's Jimmy Carrol Field. First pitch is 4:30. Red Lick ISD would like to give a big shout out to Texarkana Parks and Rec and their Sports and League manager, Ross Cowling, for a strong partnership to help get the program started with a beautiful, well-groomed facility to practice and play. #TheHerd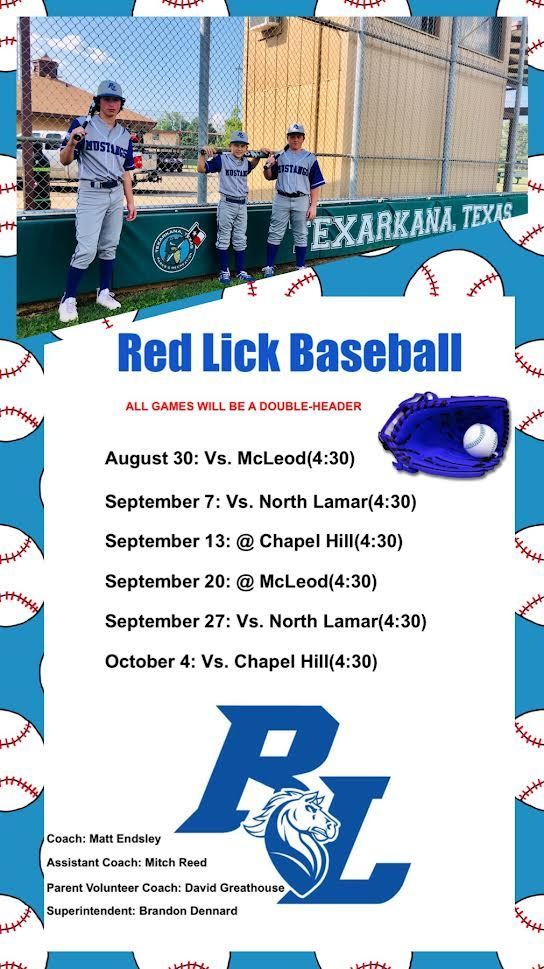 Parents, you are invited to come and make your mark for your Mustang for the first day of school on Monday after Meet the teacher parents are invited to return to campus and using sidewalk chalk write a message to your student. Please refrain from bringing your student. Please bring chalk if you have it. Some chalk will be provided by the Parent Teacher Community Organization (PTCO). Elementary School will begin at 7:30p.m. Middle School will begin at 8:00 p.m.

***All incoming 7th and 8th graders interested in running cross county*** We are starting cross country practice this Thursday (8/5). Each Tuesday and Thursday we will have practice at 7 am. We will meet in front of the gym (parking lot) at the Red Lick Middle School.

Summer is coming close to an end. We are working hard to get our school ready for your child. We are eager to see them once again!